Lemon Garlic Chicken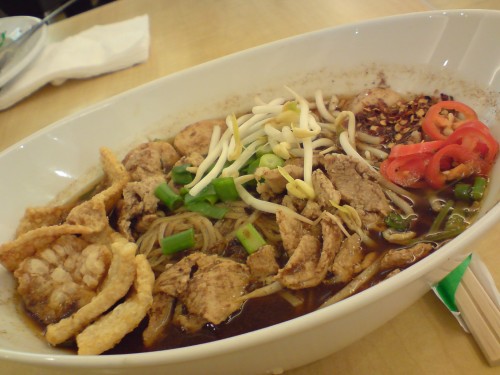 Presented here is the Chinese version of lemon chicken. This  dish is common in Italian, French and Chinese Cuisines with native variations, but I love the Chinese way of cooking it. The chicken is originally deep fried instead of being saute as in my recipe below, but I prefer to keep a check on health and avoid the eating flamboyance where possible. Besides, it is best sauteed if you wish to slow cook it. Enjoy!
Cooking time: 5-6 hours.
Servings: 6
Ingredients:
6 chicken breasts with bones, remove skin
1 teaspoon oregano leaves
1/2 teaspoon seasoned salt
1/4 teaspoon pepper
2 tablespoon soya sauce
3 tablespoons butter
1/4 cup water
3 tablespoons lemon juice
4 garlic cloves, chop finely
1 cup chicken stock
2 teaspoons fresh parsley, chopped for garnishing
Hot cooked rice
Directions:
Marinate the chicken with salt, pepper, oregano, lemon juice, garlic and soya sauce.
In a skill, heat the butter and cook the chicken for three minutes till it turns brown.
Place the chicken in the slow cooker with water and chicken stock.
Cover the pot and it cook for 5 to 6 hours till the chicken is tender and all excess moisture dries out.
Top with fresh parsley.
To serve: Serve over hot boiled rice. You may enjoy with crusty olive bread too. Add a tablespoon of finely chopped peanuts in the end. This gives a dry, nutty kick to your dish.
Categories: Black Pepper, Butter, Chicken, Chicken Broth, Chinese, Garlic, Holiday, Hot, Lemon, Main Dish, Oregano, Parsley, Rice, Salt, Soy sauce, water