Caramel Rice Pudding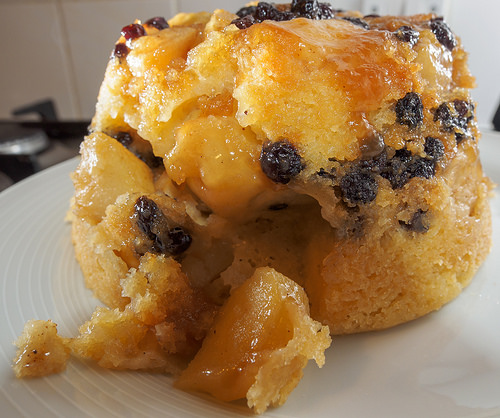 Caramel rice pudding is a perfect dessert for the busy days. Cook the food and let pudding 'bake' in the crock pot. The secret to its creamy texture is plenty of evaporated milk. It is egg-less and every bit is equally good, which makes it ideal for a holiday dinner sweet treat.
Servings: 8
Cooking time: 4 hours
Ingredients:
3 cups cooked white rice
1/2 cup raisins
1 teaspoon vanilla extract
1 ½ cup condensed milk
2 cups evaporated milk
3 tablespoons brown sugar
1/4 teaspoon salt
1/2 teaspoon ground cinnamon
For the caramel sauce:
3 tablespoon butter
½ cup brown sugar
1 cup water
Directions:
Spray the crock pot with non-stick cooking spray
Combine well all the ingredients in a large bowl, and transfer into the crock pot
Cover and cook on low heat setting for 4 hours, as the liquid dries out and the pudding takes its shape.
To make the caramel sauce, melt the butter in a sauce pan and add water and brown sugar. Stir over low heat continuously till the ingredients dissolve. Do not bring to boil. Let the sauce cool before you drizzle.
To serve:
Serve the pudding cold and drizzle the caramel sauce over it. Top with whipped cream and canned cherries.
Categories: Brown Sugar, Butter, Christmas, Cinnamon, Cold, condensed milk, Dessert, Evaporated Milk, Holiday, Raisins, Rice, Salt, Vanilla Essence, water