Crustless Meditteranean Quiche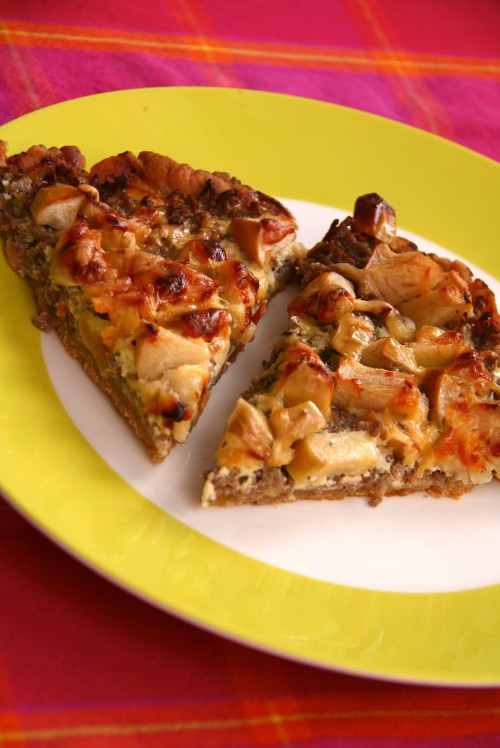 This delicious quiche is slightly different from normal ones; it is crisp overall, and without the outer pastry crust. The amalgamation of flavors from Mediterranean cuisine is a real delight to the taste buds.
Servings: 8
Cooking time: 5 hours
Ingredients:
6 eggs
3/4 cup milk
1½ cup chopped fresh spinach
1 cup shredded feta cheese
1/2 cup chopped roasted red bell peppers
½ cup tomatoes sun dried, or cooked over high flame for two minutes.
1 cup Original Bisquick mix or homemade mix
1/4 cup chopped fresh basil leaves
4-6 cloves garlic minced
2 cups cooked boneless chicken, coarsely minced
1/4 cup crumbled feta cheese for garnish, if desired
To make the Bisquick mix:
6 cups all-purpose flour
3 tablespoons baking powder
1 tablespoon salt
1 cup vegetable shortening
Directions:
For the Bisquick mix, crush the shortening into fine crumbs in a pastry blender. Sift together flour, salt and baking powder and mix in the shortening.
Grease the slow cooker with cooking spray. In a large mixing bowl, whisk eggs, milk and Bisquick mix till they are well-combined.
Add in spinach, feta cheese, bell peppers, basil leaves, and garlic and chicken mince. Mix well to combine.
Cover and cook on low heat for 5 hours till the edges turn crisp golden.
Cut into pieces to serve. Garnish with a dash of feta cheese over each serving.
Variation: you may use homemade curd cheese instead of feta cheese.
Categories: Baking powder, Basil, Bisquick mix, Chicken, Christmas, Egg, feta cheese, Flour, Garlic, Holiday, Hot, Main Dish, Milk, Red Pepper, Salt, spinach, Tomatoes, vegetable shortening