Breakfast Casserole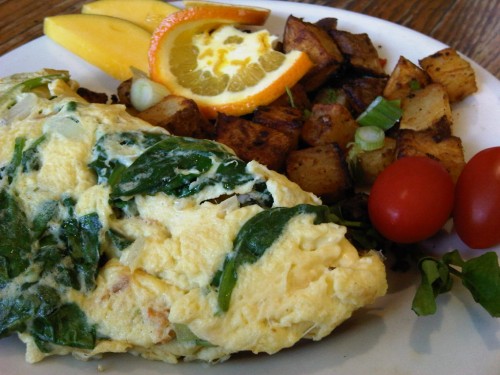 Breakfast is said to be the most important meal of the day but sometimes it can get boring. Here comes the Breakfast Casserole with the flavors of egg, spinach, potatoes and lots of cheese to wipe away your breakfast blues. You may serve it as a side dish when you are bored with meat and veggies on your lunch menu too.
Servings: 8
Cooking time: 5 hours
Ingredients:
12 eggs
2/3 cup Greek yogurt
4 tablespoons butter
½ teaspoon salt
½ teaspoon black pepper
½ teaspoon crushed red chili
½ cup shredded Cheddar cheese
1 large onion, finely chopped
6 green chilies, chopped
½ cup chopped green onions
3 potatoes, boiled and mashed
½ cup shredded mozzarella cheese
1 lb freshly chopped spinach, washed and drained
1 cup cooked beef, cut into 1 inch cubes
Directions:
Cook the beef in a skillet beforehand till it gets tender.
Mix up the eggs, seasonings, onions, beef, spinach, green chilies and two tablespoon of cheddar cheese in a bowl.
Heat the butter and spread a layer of potatoes.
Spread in the egg mixture. Cover and cook for 4 hours on low heat.
Add in cheeses, green onions and yogurt. Cook for another hour.
To serve:
Scoop out the casserole hot from the cooker onto plates and serve with fresh or toasted bread.
Categories: Beef, Black Pepper, Butter, Cheddar cheese, Christmas, Crushed red chilli, Egg, Greek yogurt, Green Chillies, Holiday, Hot, mozzarella cheese, Onion, Potato, Salt, Side Dish, spinach