Coffee Beef Brisket with root Vegetables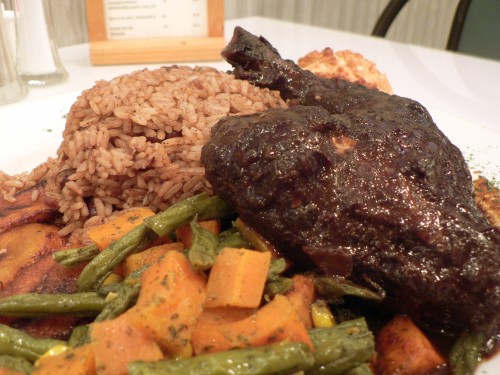 Who knew ingredients as far-off as coffee and beef could taste so amazing together! When slow cooked all day, this pricey cut of meat exudes all its flavor and juices, making the price and effort worth it.
Servings: 6
Cooking time: 9 hours
Ingredients:
1 large onion, cut into eight pieces
12 baby potatoes, whole
10-12 baby carrots, whole
3 pounds beef brisket, wash and trim off excess fat
Salt and black pepper to taste
1 cup tomato paste
1 cup ketchup
1/2 cup black coffee brewed
3 tablespoon chili sauce
4 cloves garlic, minced
¼ cup Worcestershire sauce
3 tablespoons brown sugar
¼ cup olive oil
3 tablespoons fresh parsley chopped
Directions:
Grease the slow cooker with oil.
Toss together onions, potatoes, and carrots and layer at the bottom of the slow cooker.
Add garlic, salt and pepper in the beef, mix and set over the root vegetables.
Separately, blend together the ketchup, chili sauce, tomato paste, coffee, Worcestershire sauce, and brown sugar; transfer into the crock pot and coat the beef and vegetables with it. Cover and cook on low heat for 9 hours till the beef is tender.
Cut the beef across the grain.
Serve mixed with the vegetables, and pour the juices over. Sprinkle fresh parsley on the top.
Categories: baby carrot, Beef, Black Pepper, Brown Sugar, chili sauce, coffee, Garlic, Holiday, Hot, Ketchup, Main Dish, Olive Oil, Onion, Parsley, Salt, tomato paste, Worcestershire sauce