Garlic Butter Tilapia with Basil and Tomatoes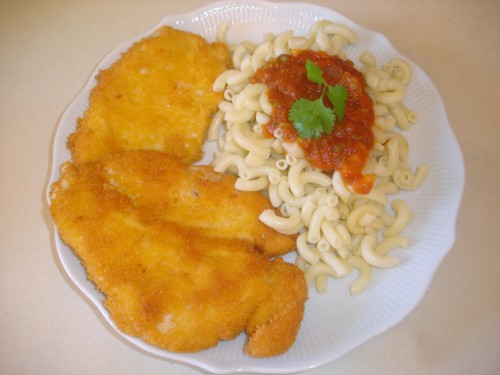 Presented beautifully wrapped in silver aluminum, the tilapia fish is a real treat to the senses. Serve it as a side dish over formal dinners and get set to receive a shower of praise.
Servings: 6
Cooking Time: 2 hours
Ingredient:
6 Tilapia Fillets, medium sized
½ teaspoon salt
½ teaspoon pepper
¼ teaspoon garlic powder
¼ teaspoon onion powder
4 basil leaves chopped
4 tablespoon butter
1/2 cup fish stock (you may use chicken stock too)
1 large tomato, finely chopped
2 teaspoon chopped fresh parsley
Directions:
Take a big sheet of aluminum foil and divide it into six pieces, according to the size of fish fillets.
Mix all the dry seasonings and butter in a bowl.
Place fillets in the center of the aluminum pieces, equally sprinkling the seasonings, and putting spoonful of butter over it.
Place chopped tomatoes and parsley on top of it.
Fold in the edges of the foil and wrap the fish into pockets.
Place the folded pockets in the crock pot at equal distances.
Pour in the stock and add in the bay leaves.
Cover the crock pot and cook over high heat for over 2 hours.
To serve:
Serve hot with tartar sauce and penne pasta. It also tastes great on its own.
Variations:
Do not overcook the fish as it might get very tender and start to break.
Categories: Basil, Black Pepper, Butter, Chicken Broth, Garlic, Holiday, Hot, onion powder, Parsley, Salt, Side Dish, Tilapia Fillets, Tomatoes