Venison Stew- An Excellent Pick!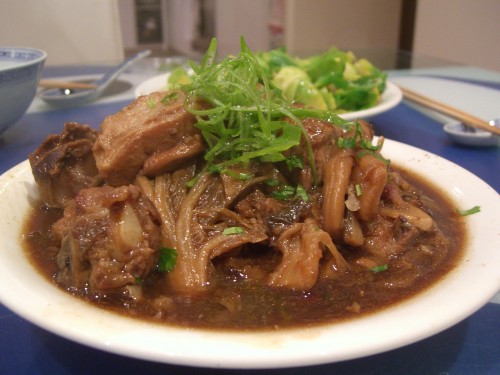 You deserve a hearty feast when you hunt a deer successfully. Reindeer meat is an excellent pick but why wait for the venison to make this delicious stew at home. You may substitute with more readily eaten and available options like mutton or beef. The marinated meat, cooked over slow heat with herbs and spices provides a true flavorsome deal.
Cooking time: 7-9 hours
Servings: 8
Ingredients:
3 tablespoons olive oil
2 pounds venison stew meat, cut into 1-inch cubes
1/4 cup all-purpose flour
2 cups onions coarsely chopped
1 cup celery coarsely chopped
1 cup carrots coarsely chopped
1 tablespoon garlic minced
1 cup tomatoes finely chopped
1 tablespoon basil leaves
1 tablespoon thyme leaves
2 bay leaves
4 cups meat stock
Salt and black pepper to taste
Crusty bread
For the venison marinade:
2 tablespoon paprika
1 tablespoon salt
1 tablespoon cayenne pepper
2 tablespoons garlic powder
1 tablespoon thyme
1 tablespoon black pepper
1 tablespoon oregano leaves
Directions:
Marinate the stew meat with the given marinade ingredients and flour for minimum two hours. Set aside.
In a crock pot, heat oil and saute onions over high heat for two minutes.
Add in meat and cook for five to seven minutes.
Follow by including celery, carrots, seasonings, garlic, tomatoes, stock, basil and bay leaves to the cooker. Cover and cook on low heat for 7 to 10 hours, or until the meat is well done.
To serve: Dish out in the shallow bowls and enjoy with crusty breads. It also goes well over egg noodles.
Categories: Basil, Bay leaf, Black Pepper, Carrot, cayenne pepper, Celery, Christmas, Flour, Garlic, Hot, Main Dish, meat stock, Olive Oil, Onion, Oregano, Salt, Soup & Stew, Thyme, Tomatoes, Venison stew meat