Crab Cheese Fondue- Very Catchy!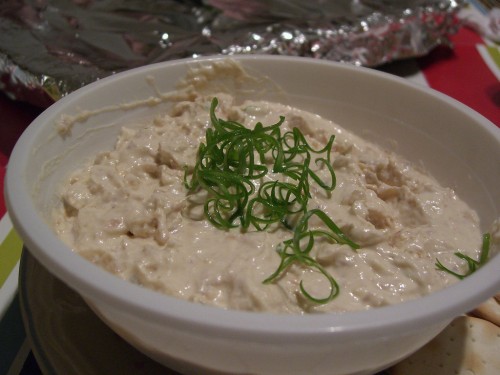 This dip is indeed catchy with its unique selection of crab meat. Unlike other recipes, I recommend that you stick with the crab meat and not go for alternatives as the emerging taste with its tinge of sea can just not be replicated by another meat. It tastes great on its own and also compliments well with cubes of crusty breads and croutons.
Servings: 8-10
Cooking time: 4 hours
Ingredients:
1 tablespoon unsalted butter
1 teaspoon minced garlic
1 small onion finely chopped
1 cup cream
1 cup cream cheese, softened at room temperature
½ cup Cheddar cheese, shredded
1/2 pound crab meat
4 tablespoon lemon juice
2 teaspoon mustard
1 teaspoon Worcestershire sauce
1/2 teaspoon paprika
1/2 teaspoon sesame seeds
Bread-sticks or croutons to serve
Directions:
Mix together cream cheese, cheddar cheese and cream well.
In a slow cooker, combine crab meat, cheese mixture and all the seasonings and mix well.
Cover and cook on low heat for three hours on low heat until the ingredients are fully combined and the meat is cooked.
To serve: Serve individually in small bowls with fork so the dip can be enjoyed on its own, and pieces of bread sticks or croutons.
Tip: Take care not to overcook the meat as it turns rubbery that is tough to chew.
Categories: Appetizer, Cheddar cheese, Crab meat, Cream, Cream cheese, Garlic, Lemon, Mustard, Onion, Paprika, sesame seeds, unsalted butter, Worcestershire sauce