Stuffed Peppers- A Creative Pick!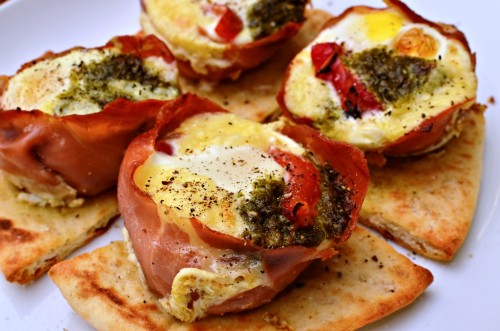 This is one excitingly creative pick; experiment with the variety of colored peppers or better yet, the extensive kinds of stuffing that you can put in them. From vegetarian and non-vegetarian to rice lovers, this "so-simple" side dish, that can be prepared by all for all. I am a beef lover with my non-vegetarian version of the stuffed peppers. I just love the tenderness of the capsicums after they cook for long hours and absorb the beefy juices like they own them- a definite recommendation.
Servings: 6
Cooking time: 7-9 hours
Ingredients:
6-8 large bell peppers
1 lb. minced beef, uncooked
1 cup brown rice, uncooked
1 onion, finely chopped
1 egg
4 finely chopped tomatoes
1 tablespoon chili powder
1 teaspoon garlic powder
1/2 teaspoon cumin
1 teaspoon salt
1/4 teaspoon black pepper
1/2 cup Mozzarella cheese, for topping
1 cup beef stock
Directions:
Mix minced beef, onion, rice, half the tomatoes and seasonings well.
Cut off the tops of the peppers and hollow out any seeds.
Stuff peppers with equal portions of beef mixture. Place stuffed peppers in the slow cooker.
Separately combine the other half of tomatoes, beef stock and half teaspoon salt, and mix well. Pour over the stuffed peppers.
Cover the lid of the slow cooker and let it cook on low for about 6 to 7 hours.
Half an hour before removing, sprinkle mozzarella on the tops of the peppers so it melts. Serve hot with crusty breads.
Categories: Beef, Bell Pepper, Black Pepper, Brown Rice, Cheese, Chili powder, Cumin, Egg, Garlic, Holiday, Hot, Onion, Salt, Side Dish, Spanish, Tomatoes, With Garnishing