Slow cooker Salisbury Steak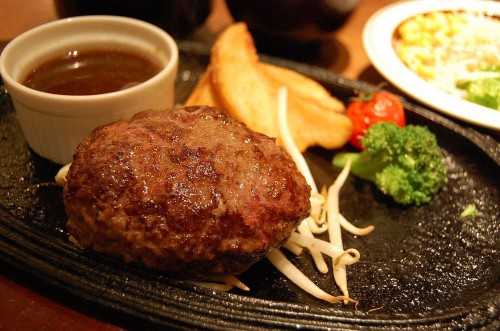 Once you get hold of your crock pot, there are so many classics that you can prepare with it with the same old nostalgic taste. Salisbury steak is one of those. Make the patties the night before and freeze to be propped into the slow cooker the next day.
Cooking time: 5-6 hours
Servings: 6
Ingredients:
1 lb. Lean Ground Beef
1 cup Bread Crumbs
1 teaspoon Salt
1 teaspoon Pepper
1 Egg
1 teaspoon garlic minced
1 onion chopped
2 cups beef stock
1 cup Sliced Mushrooms
2 tablespoon Cornstarch
2 tablespoon Water
2 table spoons barbecue sauce
Directions:
Mix beef, bread crumbs, salt, pepper, egg, garlic, cornstarch and onions in a bowl.
Mix well and shape into patties.
In a slow cooker, add in barbecue sauce, beef broth, salt, pepper and mushroom and stir.
Place in the patties. Cover and cook for 5 to 6 hours on low heat.
Serve hot over sizzling plate.
To serve: Serve with mashed potatoes, jacket potatoes, sauté vegetables and caramelized brown onions.
To make caramelized brown onions:
1 large onion
2 tablespoons brown sugar heaped
Salt and pepper to taste
1 table spoon Worcestershire sauce
2 tablespoon oil or butter
Saute all together until the sugar is caramelized.
To make sauted vegetables:
2 medium potatoes
1 large baby carrot
½ cup peas
Salt and pepper to taste
Boil the vegetables and sauté in little oil and seasonings.
Categories: baby carrot, Barbecue sauce, beef broth, Black Pepper, Breadcrumbs, Brown Sugar, cornstarch, Course, Egg, Garlic, Lean Ground Beef, Mushrooms, Oil, Onion, Peas, Potato, Salt, water, Worcestershire sauce