Saint Patrick's Day Special: Irish Shepherd's Pie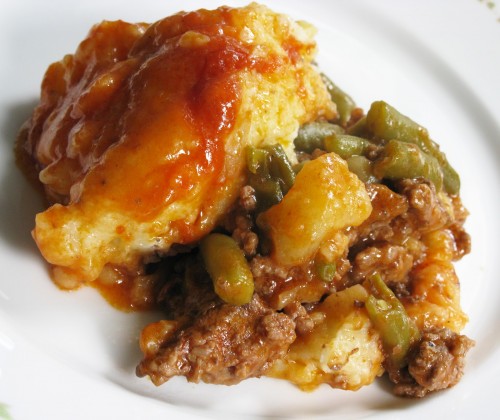 Shepherd's Pie is what the Irish traditionally feasted over to celebrate the Saint Patrick's Day. Prepare this with beef and you will make a Cottage Pie instead. The cheese forms a golden crust on the top that quite admittedly fits it for a king too, which is contrary to its modest name. I include a lavish dose of crushed red chili make it spicier but the moderate levels given in the recipe are generally enough.
Cooking time: 4-5 hours
Servings: 8
Ingredients:
¼ cup olive oil
6 lb. boneless lamb chuck, cut into cubes
1 lb. mushrooms, small
1 large onion, cut into cubes
5 garlic cloves, minced
5 tablespoons all-purpose flour
2 cup beef stock
Salt and pepper, to taste
2 lb. carrots, cut into cubes
1 1/2 cup peas
6 cups potatoes cut into small chunks
1/2 cup grated cheddar cheese
1 bouquet garni
Directions:
Heat little oil in a skillet. Saute meat over high heat for around ten minutes till excess water evaporates.
Layer the potatoes at the bottom of the slow cooker insert.
Transfer the meat, onions, carrots, stock, mushrooms, peas and the seasonings into the slow cooker over the potatoes. Then layer potatoes chunks over the top.
Cover and cook over high heat for 4 hours till the beef is tender.
Sprinkle cheese over the pie. Cover and cook on low heat for 10 minute till the cheese melts and turns golden.
Remove the bouquet garni as you serve.
Categories: beef stock cube, Black Pepper, bouquet garni, Carrot, Cheese, Flour, Garlic, Hot, Irish, Lamb, Main Dish, Mushrooms, Olive Oil, Onion, Peas, Potato, Saint Patrick's Day, Salt