Philly Cheese Steaks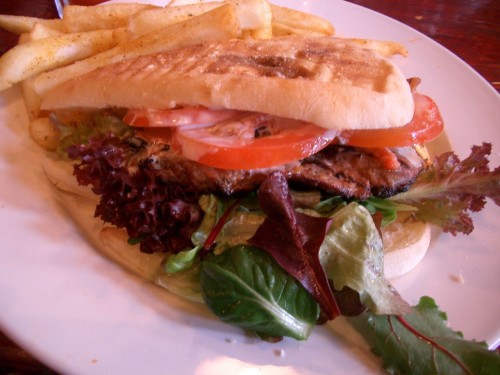 Philly or Philadelphia Cheese Steak is a popular fast food in the United States made with round steak cut into strips and topped with cheese. This recipe can be effortlessly prepared at home and if served with salad, fries and dip, your slow cooker version will undoubtedly knock off your family's craving to eat out, and instead want mommy to serve the deliciously homemade sandwiches on the dining table.
Servings: 4
Cooking time: 8 hours
Ingredients:
2 lbs round steak, sliced into 1 inch thin strips
1/2 tsp black pepper
4 cloves garlic, minced
1 onion, thinly sliced
1 bell pepper, sliced into thin julienne
2 cup bullion
Salt to taste
2 tablespoons Worcestershire sauce
1 cup water
6 French rolls
12 slices of Provolone Cheese or any other
2 tablespoons margarine
Directions:
In a bowl, combine margarine, onions, beef, garlic, pepper, Worcestershire sauce and salt. Mix well to combine.
Layer the mix in the slow cooker. Pour bouillon and water over it and stir to combine.
Cover the slow cooker and cook on low heat for 7 to 8 hours till the beef is completely tender.
When serving, cut the buns into half and place a spoonful of the beef mix on the low half of the bun. Place to pieces of cheese on top and toast uncovered along with the upper half in the oven till the cheese melts and the buns are toasted. Cover the buns.
To serve:
Serve hot with French fries and green vegetables salad or pickled cucumbers and carrots as a sideline
Categories: American, bell peppers, Black Pepper, bullion, Cheese, French rolls, Garlic, Hot, Main Dish, margarine, Onion, Salt, Steak Cut, water, Worcestershire sauce