Party Bashes: Slow Cooker Mini Pizza Burgers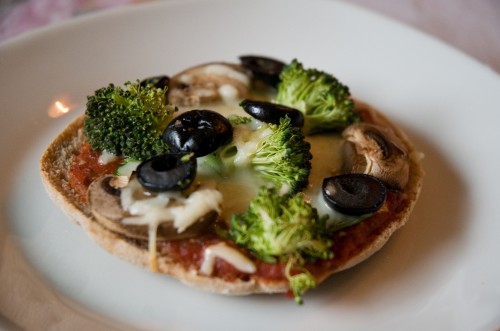 Planning a party menu for kids is a tough job- the little guests can be so finicky over what they eat. Mini pizza burgers is a must have on such occasions since the portions are small and the deliciously colorful look is bound to tempt them to reach for another piece.
Cooking time: 4 hours
Servings: 30-40
Ingredients:
2 pounds boneless chicken, very coarsely cut
2 onion, chopped coarsely
2 green bell peppers, chopped coarsely
2 cups tomato sauce
½ cup black olives
1 teaspoon dried parsley
1 teaspoon dried oregano
1 teaspoon dried basil
1 teaspoon thyme
3-4 cloves garlic, minced
1 teaspoon chili powder
1 teaspoon salt
2 tablespoons pounded red chili
18-20 small buns cut in halves
1 cup Mozzarella cheese
1 cup Cheddar cheese
Directions:
Put all the ingredients except onion, pounded red chili, green pepper, buns and cheeses in the slow cooker.
Cover and let them cook on low heat for 3 hours.
Now add in green pepper, olives and onions and cook for another hour. The mixture should be saucy when you turn the slow cooker off.
Cut the mini buns into halves.
Place a spoonful of the mixture over each piece of bun. Lavishly shower cheeses over them.
Sprinkle a little oregano and pounded red chili over each serving.
Keep in the oven for 15 minutes so that the cheese melts.
Serve hot.
Variations: It also tastes great when cooked in grounded beef.
Categories: Basil, Birthday, black olives, Burger buns, Cheddar cheese, Chicken, Chili powder, Crushed red chilli, Garlic, Green Pepper, Hot, Ketchup, low-fat mozzarella cheese, Onion, Oregano, Parsley, Salt, Side Dish, Thyme