Christmas Fruit Cake- Jingle All The Way!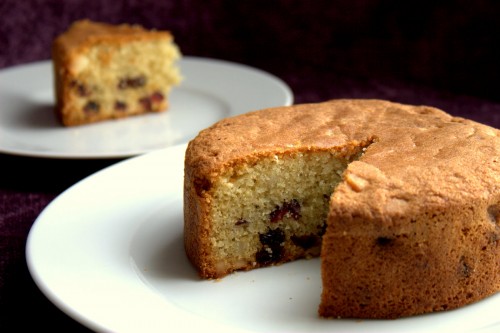 With December bells about to jingle, it is time to bring your crock pot onto action. Crock-bake your fruit cake this Christmas and allow its extraordinary softness balance off the crunch of the dry fruits.
Ingredients:
1 kg mixed dried fruits (raisins, almonds, sultanas, currants, cashews or your desired blend)
½ cup fruit juice (orange juice or any other)
1 teaspoon zest
4 tablespoon fruit marmalade
1 cup unsalted butter, softened, plus extra for the tin
1 cup soft brown sugar
1 tsp vanilla extract
4 eggs
1 cup All-purpose flour
½ teaspoon cinnamon powder
¼ teaspoon nutmeg
Directions:
Line the slow cooker with two sheets of foil.
Use an electric beater to mix in a large bowl sugar, butter, flour, eggs, essence, cinnamon powder and nutmeg. Beat well on medium speed for 5 to 7 minutes till combined.
Fold in zest and dry fruits into the batter.
Grease the foil well with oil. Make sure that you leave enough foil on the sides to act as handles when you lift the cake off the crock pot.
Pour in the mixture. Cover with butter paper or another layer of foil to give the cake shape as it bakes in the slow cooker.
Lid and cook for 6 hours on low heat.
Turn off the slow cooker and let the cake cool down to room temperature.
Lift the cake off and remove the foil.
Cook the marmalade and juice together and pour over the cake to form a glaze. Let the glaze settle before you serve.
Categories: Birthday, Brown Sugar, Christmas, Cinnamon, Dessert, Dried fruits, Egg, Flour, fruit marmalade, Nutmeg Powder, orange juice, orange zest, unsalted butter, Vanilla Essence