Tangy Golden Fruit Chutney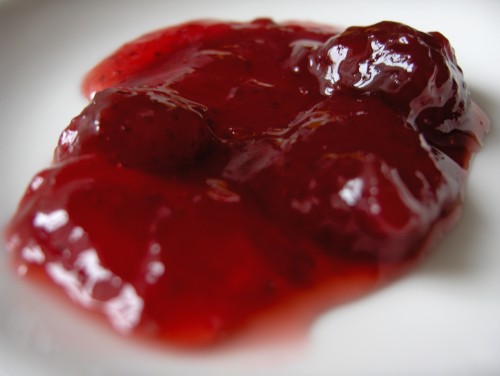 Here is yet another recipe to get your taste buds tingling and tongue smacking with its sweet and sour taste. This delicacy can be your ultimate cherry to top off your main course. All you need to do is dump the ingredients in the crock pot and let the chutney cook all day till the storm of flavors seep around and blend together. My family loves it with country-style ribs and it has now become an essentially on my dinner table. The best part is that you can store it for three long months, although it never lasts at my home that long, thanks to my chutney-loving kids.
Cooking time: 8 hours
Servings: 16-18
Ingredients:
1 can pineapple, un-drained with syrup
2 cups dried apricots, coarsely chopped
1 cup dried peaches, coarsely chopped
3/4 cup golden raisins
1/2 cup brown sugar
1/2 cup apple vinegar
1 teaspoons ground ginger
1 teaspoon mustard powder
1/4 teaspoon ground cayenne pepper
Directions:
Combine all the ingredients in a slow cooker.
Cook on low heat for around 7 hours on low heat until the chutney is thick and smooth.
To serve: The chutney can be served as an appetizer; drizzle over a dollop of yogurt or cream cheese and serve with crackers. It also compliments well with pot roast and ribs.
Storage: Golden fruit chutney can be easily frozen for up to three months in the freezer and can be thawed in portions and served as desired.
Categories: Appetizer, apple vinegar, apricots, cayenne pepper, Cold, dried peaches, Ginger, Mustard, Pineapple, Raisins, Sugar