Cinnamon Rolls – A Strikingly Easy Recipe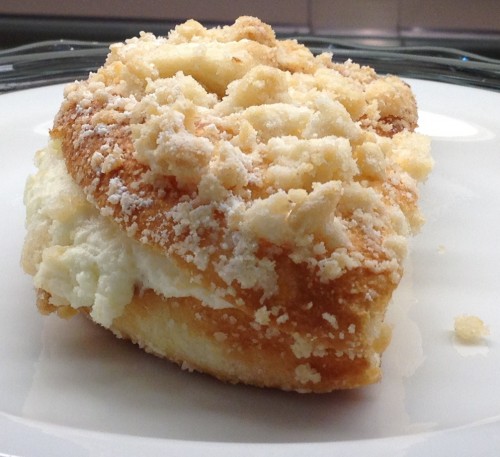 Here is a strikingly easy recipe for cinnamon rolls, and cooking it slow over crock pot makes it even easier. Enjoy it in breakfast or prepare it as a comfy winter dessert. The mouthwatering smell of these Cinnamon rolls will make the kids go crazy.
Servings: 4-6
Cooking time: 2-3 hours
Ingredients:
10-12 buttermilk biscuits chilled
4 tablespoons butter
4-6 tablespoons brown sugar
1-2 teaspoons cinnamon powder
1 teaspoon vanilla extract
1 ¼ cup white caster sugar
2-4 tablespoons milk
¼ cup crushed almonds
Topping:
1 cup sour cream
1/2 cup brown sugar
1 tsp baking soda
2 tsp cinnamon powder
Directions:
Grease the surface of crock pot with oil.
Melt the butter and mix in vanilla. Mix together brown sugar and cinnamon powder in another container.
Take the refrigerated biscuits and cover each one in the butter mixture, following with the brown sugar mixture. Set the biscuits at the surface of the crock pot and sprinkle nuts over them.
Whisk the ingredients of topping together and pour over the biscuits.
Fix a sheet of paper towel between the crock pot and the lid, so that the extra moisture is absorbed and your cinnamon rolls stay crisp.
Cook the cinnamon rolls for 2 to 3 hours on low heat. The topping will form a glaze on the top.
To serve:
Serve with a dollop of whipped cream or a spoonful of cream cheese.
Variations:
You may use yogurt instead of sour cream to make the topping.
Categories: Almonds, baking soda, Brown Sugar, Butter, buttermilk biscuits, Cinnamon, Dessert, Holiday, Milk, Sour cream, Vanilla Essence, Warm, white caster sugar