Buffalo Chicken Dip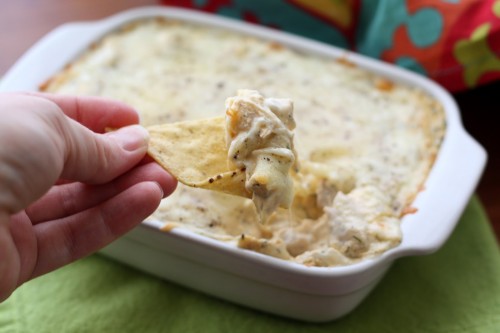 You must have tried Buffalo wings, nuggets and pizza; here is yet another variation of the flavor. This dip adopts its special features of hot sauce and vinegar seasonings. Served with raw veggies and pretzels.
Servings: 12
Cooking time: 2 hours
Ingredients:
4 tablespoons butter
1 cup hot sauce
2 cup cream cheese, softened
2 tablespoons vinegar
1 teaspoon cayenne pepper
2 cups chicken boiled and shredded
1 cup bleu cheese broken into chunks
1 cup shredded mozzarella cheese
½ cup milk
Pretzels, vegetable sticks, bread sticks, tortilla chips to serve
Directions:
Add all the ingredients into the slow cooker.
Cover the slow cooker and cook over high heat for 2 hours till the cheese melts and all the ingredients fuse together.
Serve hot with dippers. If there is time before you serve, then keep the slow cooker setting over warm mode till it is time. If it thickens too much, add milk as required.
To serve:

Serve with vegetable sticks; choose carrots, celery, cucumber, beet root, parsnips or any other and cut into thick long thick sticks.
Serve with bread sticks or tortilla chips.
Variations:
You may substitute the heavy cream cheese with low fat substitutes like goat cheese, Greek yogurt or Neufchatel cheese.
Categories: Appetizer, Birthday, Butter, cayenne pepper, Cheese, Chicken, Cream cheese, Holiday, Hot, hot sauce, low-fat mozzarella cheese, tortilla chips, Vinegar