Bread Pudding- Variation of Flavors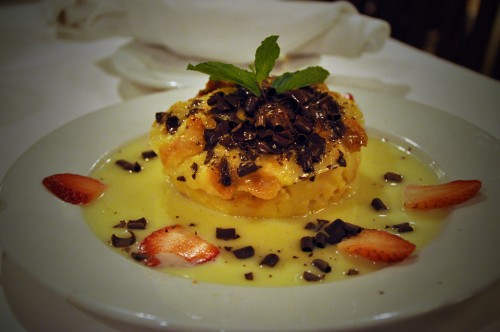 Who knew you could enjoy such a luxury out of milk and bread, or better yet, left over bread? Bread pudding is one interesting dessert to make in a slow cooker with as many variations in flavors as you can imagine. Enjoy it as a standard milk and bread pudding (recipe given below), or put in chocolate, banana, apple or almonds. Each flavor has its own joy- especially when prepared with your love and creativity.
So if you have those leftover bread pieces, collected from over a week than try bread pudding for this Sunday dinner and amaze the family with it's yummy taste. Serve with your favorite fruit topping and caramel or chocolate sauce with some vanilla and chocolate chip garnish.
Cooking time: 4 hours
Servings: 8
Ingredients:
7-8 cups bread cubes
4 cups whole milk
4 eggs
1 tablespoon vanilla essence
1 tablespoon cinnamon
3/4 cup white sugar
½ cup raisins (optional)
¼ cup butter melted
Directions:
Place bread and raisins in a slow cooker.
Mix in bowl: milk, eggs, butter, sugar and vanilla essence together and pour over bread and raisins.
Gently toss the mixture to evenly coat the bread. Avoid using a spoon; it might crush the bread.
Cook on Low for about 4 hours.
TIP: You can check by poking the bread with a knife; it will come out clean when the pudding is done. If your knife comes out with the mixture on it that leave the pudding for another half hour in the slow cooker.
Categories: Bread, Butter, Cinnamon, Dessert, Egg, Holiday, Milk, Raisins, Sugar, Thanksgiving, Vanilla Essence, Warm, With Garnishing