Baked Beans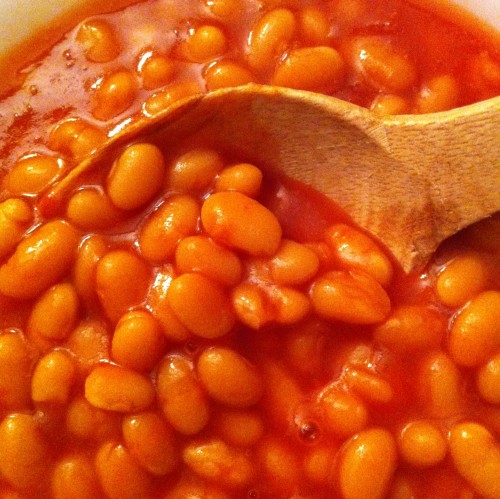 Baked beans are a great side to the meaty main courses. The beans traditionally baked can also be made in a crock-pot which makes absorb the flavors well. They get their distinct flavor from the ingredient molasses, which apart from adding sweetness to the recipe, lets the beans slow cook for hours without getting them squishing together. Beans are rich in protein and make the recipe a great addition to the menu if you are looking for healthy, low carb options. You may experiment with kidney, navy or pea beans as the recipes results great with every substitution.
Servings: 8-10.
Cooking time: 6-7 hours
Ingredients:
3 cups kidney beans (soaked overnight)
8 ounces thick-cut bacon slices (about 6 slices), small dice
1 medium onion, chopped
3 cups water
1/2 cup ketchup
1/4 cup dark/robust molasses
1/4 cup dark brown sugar
1 tablespoon vinegar
1 tablespoon mustard
1 ½ tablespoon salt or to taste
1/2 teaspoon freshly ground black pepper or to taste
6-8 cloves
1 pound Lamb meat (cut in pieces)
Directions:
Soak the beans overnight in a sauce pan
Add the drained beans with the lamb meat, and onions in the slow cooker.
Add in all the seasonings along with water and cover.
Let it cook for 6-7 hours on low heat, and serve hot after stirring well before platting it out.
Categories: Black Pepper, Brown Sugar, Cloves, Ketchup, Kidney beans, Lamb, Molasses, Mustard, Onion, Salt, Side Dish, Vinegar, water